In the fast-paced world of digital technology, various tools and platforms are developed to make our lives easier and more efficient. Among these are QR codes and spot codes, two types of digital markers that often get confused. So, what is the difference between a QR code and a spot code? This article aims to dissect the unique features, applications, and benefits of each, providing a clear understanding of these often-misunderstood technologies.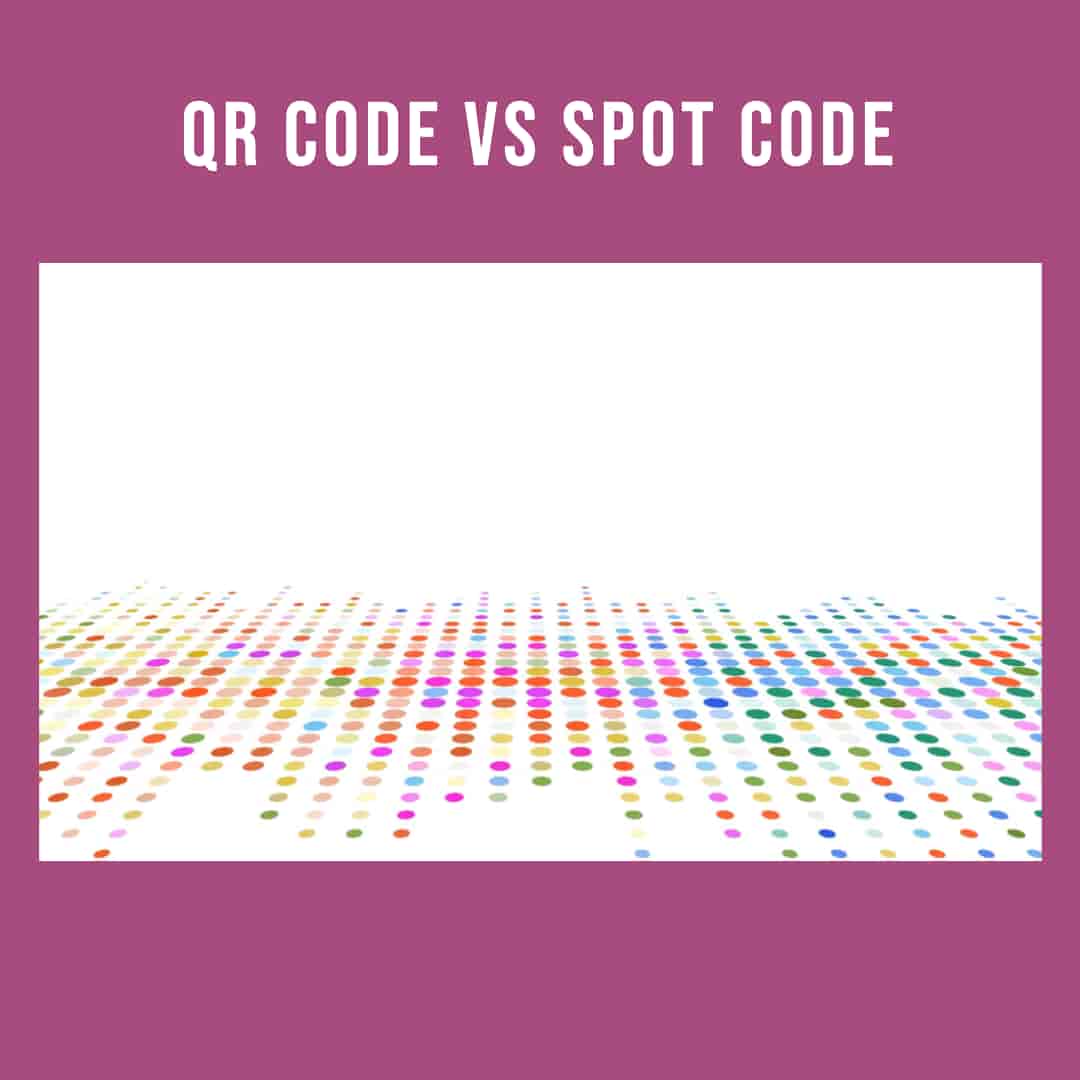 QR Codes: The Universal Digital Shortcut
QR codes, or Quick Response codes, are two-dimensional barcodes that can store a variety of data types, such as text, URLs, or even small pieces of code. Originating in Japan in the 1990s, QR codes have become a global standard for quick data sharing and are used in numerous industries like retail, marketing, and healthcare.
Key Features of QR Codes:
Versatility: Can store multiple types of data.
Global Adoption: Widely recognized and used worldwide.
Open-Source: Free to use, thanks to the original patent holder, Denso Wave, opting for an open-source approach.
Spot Codes: The Niche Player
Spot codes, on the other hand, are a more specialized form of digital marker. Unlike QR codes, spot codes are primarily designed to work with specific software and are often used in controlled environments like manufacturing or logistics.
Key Features of Spot Codes:
Specialization: Designed for specific applications and software.
Limited Data: Generally store less data compared to QR codes.
Proprietary Nature: Often require licensing or are restricted to specific platforms.
The Comparative Analysis
Data Capacity
QR Codes: Can store up to 3,000 alphanumeric characters.
Spot Codes: Limited to fewer characters, often less than 100.
Versatility vs. Specialization
QR Codes: Versatile and can be used in various applications.
Spot Codes: Specialized for specific tasks and environments.
Accessibility
QR Codes: Easily scanned by most smartphones and QR code readers.
Spot Codes: May require specialized scanning devices or software.
Intellectual Property
QR Codes: Generally open-source and free to use.
Spot Codes: May be proprietary and require licensing.
Practical Implications
Understanding the difference between QR codes and spot codes is crucial for businesses and individuals who rely on digital markers for data sharing, tracking, or other applications. While QR codes offer versatility and ease of use, spot codes provide specialized solutions that may be more suitable for specific tasks.
Final Thoughts
So, what is the difference between a QR code and a spot code? In summary, QR codes are versatile, widely-used digital markers that can store a variety of data types, while spot codes are specialized, often proprietary markers designed for specific applications. Each has its own set of advantages and limitations, and the choice between the two will largely depend on your specific needs and the environment in which you intend to use them.