How to scan QR Code on phone?
The use of QR code is very common these days, you can see them in stores, on billboards, on product packages, or at bill counters to receive contactless payments. To get the information store in it, you only need a smartphone that has a camera for scan and sometimes an application or software to decode the code.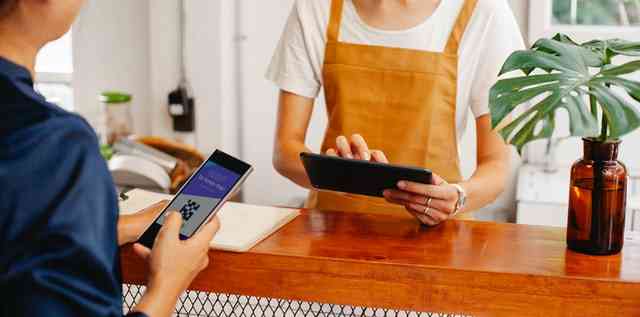 How to scan a QR code on Android?
Follow these steps if you own an android phone.
First, you need to open the camera application on your phone, it is preinstalled application so you don't need to install it.
If your phone is running on android version 8 or the above then select the option of google lens. A small icon or the option is available in the mode section.
Then scan the QR code and make sure all the corners of it are covered by the viewfinder. In a few seconds, you will see a pop-up that has information in it.
Tap it to open it, sometimes you need internet if it is the website URL.
How to scan a QR code on iPhone?
In the year 2017, apple started to implement the inbuilt feature of QR scanner in iPhones that have iOS 11 or later versions.
To scan a QR Code on an iPhone first you need to open the camera app.
Place the QR code in between the viewfinder, wait for a second and the phone responds with a notification.
Click to open the notification.
If you have an iPhone running below the iOS 11 version then you need to install a separate app.
Can't able to scan the QR code?
If you getting problems in scanning QR codes then
Install the google lens application from the google play store. You can also use any other trusted app from the play store.
Use the flashlight on the mobile in the dark.
Move your camera closer to get a clear view.
How to scan a QR code from screenshot?
In the above paragraphs, we mentioned all the options that will help you scan the QR Code from a camera phone but what do you do when it is saved in the phone memory or photo gallery in screenshot or image file format? Below are some ways to scan QR Code from image or screenshots
Scan QR code using google lens: Open the application and then choose the image option. Select the QR code image file from the internal storage. It will automatically scan it or click on the search option after the text button. It will show information stored in it. The Google lens option is also available in the google photos application. Just install and use it for scan.
Third-Party Applications: If you are not a fan of using Google products then install third-party applications like qrafter for iPhone and iPad and barcode Scanner on Android devices.
Points to remember
The photo or screenshot must be clear, not blurry.
Have high resolution and is big in size.
Frequently asked questions (FAQ)
What happens if I scan a QR code?
If it is working a dialog box or notification will appear to show information stored in it.
Why does my QR code not scan?
There are many reasons why your QR Code is not scanning a QR code.
QR code may be corrupted or not working.
Your devices or its camera have some problems.
You need to connect the internet with your devices.
How to scan a QR code to connect to wifi?
First, turn on the WiFi and go to the setting option in the top right corner. Then you will find the icon of the scan button press it. After that, you will see scan the QR code to connect to the wi-fi option. Learn about how to make QR code for wifi.
Is it safe to scan a QR Code?
Yes, QR codes are safe but don't scan any unknown code. It may contain a phishing website URL that looks similar to a popular website. To find out whether it is legit or not just pay attention to its website URL structure. E.g. www.examplewebsite.com
I hope i provide all the information which can help you in problem related to QR scan. We also provide QR code maker online for free try it now.