There are plenty of different ways to generate a QR Code and use one. In this article, you will learn how to create a QR Code and put it on a poster.
What Is It?
A QR Code is short for a Quick Response Code. It's a code that is meant to be easily scanned by a mobile device. They are meant to be a shortcut to take a specific action. A user can scan a QR Code to be re-directed to a website, landing page, video, or anything else. Needless to say, it can be extremely useful to any brick-and-mortar business. Adding QR Codes to your menu or even a poster on your storefront can be an excellent way to boost your email list. Here is how you can generate a QR code and add it to a poster.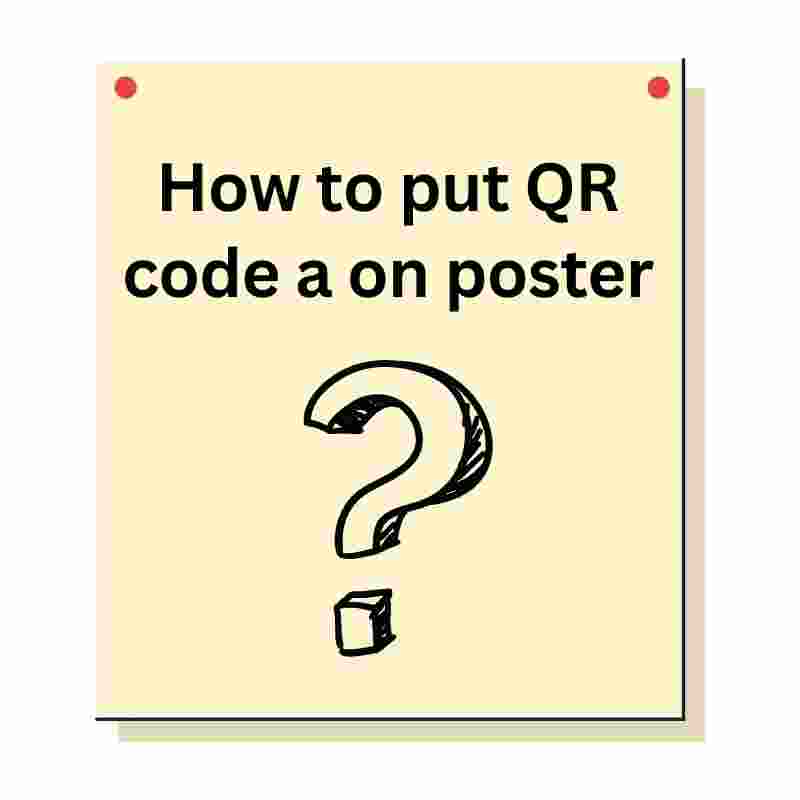 How To Create One:
Go to a QR Code Generation Site

The easiest way is to go directly to a QR code generator site. This is a site that will allow you to type in a URL and have a unique QR code direct users to it. Once you go to the site and enter the URL, you can have the image made and download it.

Through Browser

You can even do it conveniently through your browser like Google Chrome. If you are looking to create a QR code using your browser, navigate to share the URL, and then it should offer you the option to create a QR code for it. You can then save the image.

Put QR Code On A Poster

Once you have an image of the QR code you want to place on the poster, it's time to put it on the poster. Your image should be high enough quality to print well on a poster. You can make it larger or smaller depending on your desired aesthetics and needs. If you are placing it on a smaller poster, you can probably leave it alone. If you are placing it on a larger poster, you may want it to scale according to the size of the poster.
As you can see, creating and sharing a QR code doesn't have to be too difficult. Putting it on a poster isn't difficult. You can put the QR code on a poster and hang it in front of your storefront to generate more interest in your products and/or services or even to get people on your email list.