In the ever-evolving landscape of digital technology, the integration of QR codes and blockchain is creating a paradigm shift. These two groundbreaking technologies are converging to offer unparalleled levels of security, transparency, and efficiency. This article aims to explore the multifaceted relationship between QR codes and blockchain, shedding light on their combined potential to revolutionize various industries.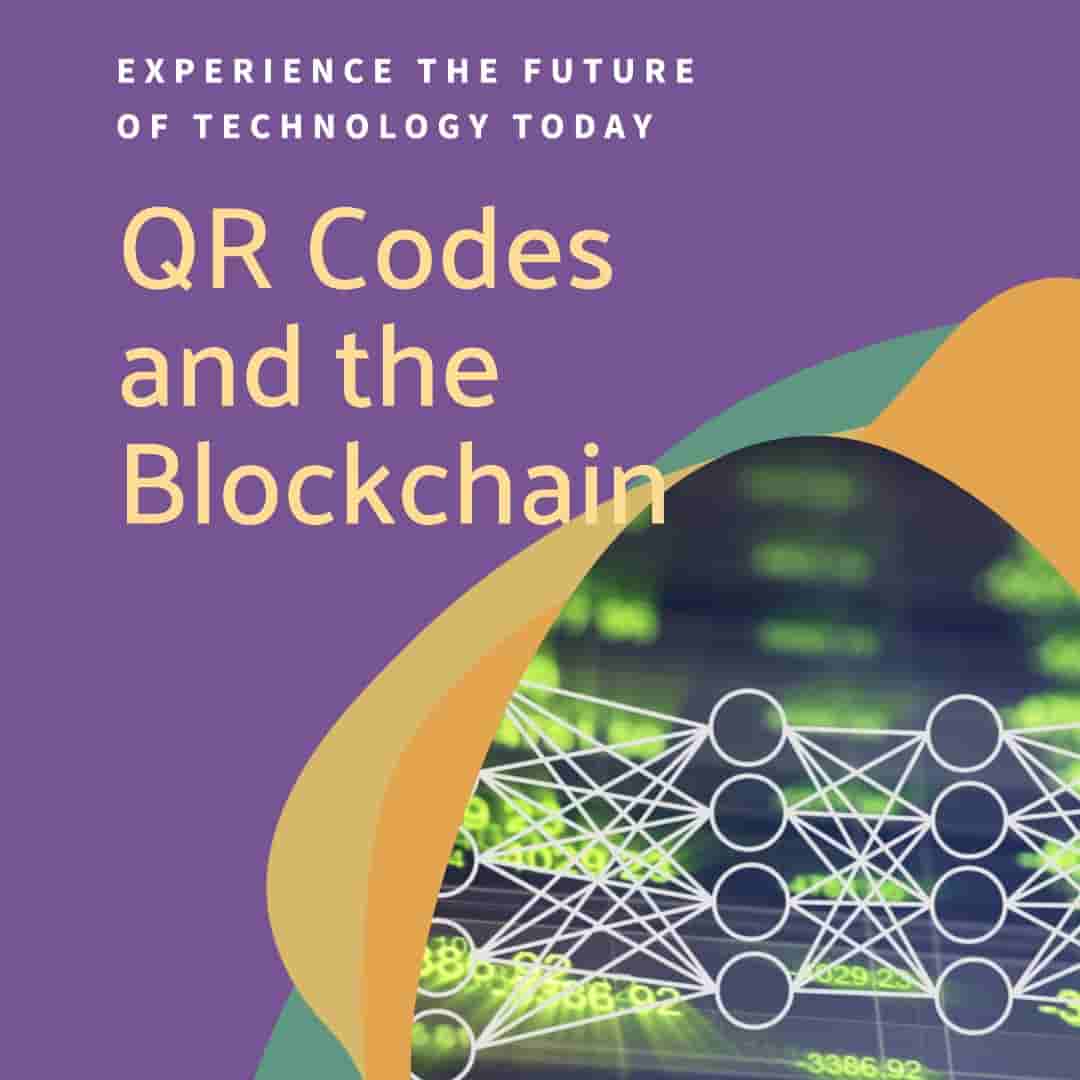 Understanding QR Codes and Blockchain
What are QR Codes?
QR codes, or Quick Response codes, are two-dimensional barcodes capable of storing a wide array of data types. Initially developed for tracking automotive parts, QR codes have found applications in diverse sectors, from retail and healthcare to logistics and beyond.
Basics of Blockchain Technology
Blockchain is a decentralized, distributed ledger technology that enables secure and transparent transactions without the need for intermediaries. Each transaction is recorded in a "block" and linked to a "chain" of previous transactions, making it virtually tamper-proof.
How QR Codes Enhance Blockchain Applications
Secure Transactions: One of the most significant benefits of integrating QR codes with blockchain is the added layer of security. QR codes can encode wallet addresses or smart contract details, making it easier and safer to execute blockchain transactions.
Smart Contracts: QR codes can be used to trigger smart contracts on the blockchain. For example, scanning a QR code could initiate a contract that automatically transfers ownership of a digital asset, all recorded securely on the blockchain.
Identity Verification: In blockchain applications where identity verification is crucial, QR codes can store encrypted personal information. Scanning the code could grant access only after the blockchain verifies the data, ensuring both security and privacy.
Practical Applications of QR Codes and Blockchain
Cryptocurrency Transactions: In the world of cryptocurrencies like Bitcoin and Ethereum, QR codes simplify the transaction process. A simple scan can populate the wallet address, reducing the risk of errors and enhancing security, all recorded on a blockchain.
Supply Chain Management: QR codes can be used to track products at every stage of the supply chain. When combined with blockchain, this ensures that the data is immutable and transparent, thereby increasing trust among all parties involved.
Voting Systems: Blockchain can provide the backbone for secure and transparent voting systems. QR codes can serve as a secure means to cast a vote, which is then recorded and verified on the blockchain.
Case Studies: QR Codes and Blockchain in Action
Bitcoin and Cryptocurrency Wallets: Companies like Coinbase use QR codes to facilitate quick and secure transactions. Users can scan a QR code to transfer cryptocurrencies, with each transaction being recorded on the blockchain.
Food Traceability in Supply Chains: IBM's Food Trust uses blockchain and QR codes to provide complete traceability of food items from farm to table. Scanning a QR code on the packaging can reveal the entire history of the product, including origin, transit conditions, and arrival on store shelves.
Secure Voting Mechanisms: Countries like Estonia are experimenting with blockchain-based voting systems. In such setups, QR codes are used to securely cast votes, which are then recorded on a blockchain, ensuring transparency and reducing the risk of fraud.
Challenges and Ethical Considerations
Data Security and Privacy: While blockchain is secure, the use of QR codes can introduce vulnerabilities if not properly implemented. Ensuring robust encryption and secure data storage is crucial.
Regulatory Compliance: The use of blockchain and QR codes in sectors like healthcare and finance often has to comply with existing regulations, which can be a complex task.
Ethical Use of Technology: The decentralized nature of blockchain raises questions about its ethical use, especially in applications like voting where the stakes are high. Ensuring that the technology is used responsibly is paramount.
Future Trends: What's Next for QR Codes and Blockchain
Integration with IoT and Smart Cities: The Internet of Things (IoT) is set to be another beneficiary of the QR code and blockchain synergy. Imagine scanning a QR code to pay for public transport, while blockchain ensures the transaction is secure and transparent.
Decentralized Finance (DeFi): The rise of Decentralized Finance (DeFi) platforms could see increased use of QR codes for peer-to-peer lending, insurance, and other financial services, all underpinned by blockchain technology.
NFTs and Digital Ownership: Non-Fungible Tokens (NFTs) are revolutionizing the concept of digital ownership. QR codes could serve as a simple and secure way to transfer NFTs, with blockchain ensuring the authenticity and ownership of digital assets.
Conclusion
The integration of QR codes and blockchain technology holds the promise of a more secure, transparent, and efficient digital landscape. From revolutionizing cryptocurrency transactions and supply chain management to potentially changing the way we vote, the applications are both broad and transformative. While challenges in data security, regulatory compliance, and ethical use persist, the future is undeniably promising. As we continue to innovate, the symbiotic relationship between QR codes and blockchain is poised to be a cornerstone of digital evolution.