In today's digital age, QR codes are not just a passing trend but a transformative force shaping the future of the internet. These seemingly simple, scannable codes are evolving into powerful tools that enhance user experience, streamline transactions, and even redefine how we interact online. This article delves into the profound impact of QR codes on the future of the internet, offering insights into current applications and what lies ahead.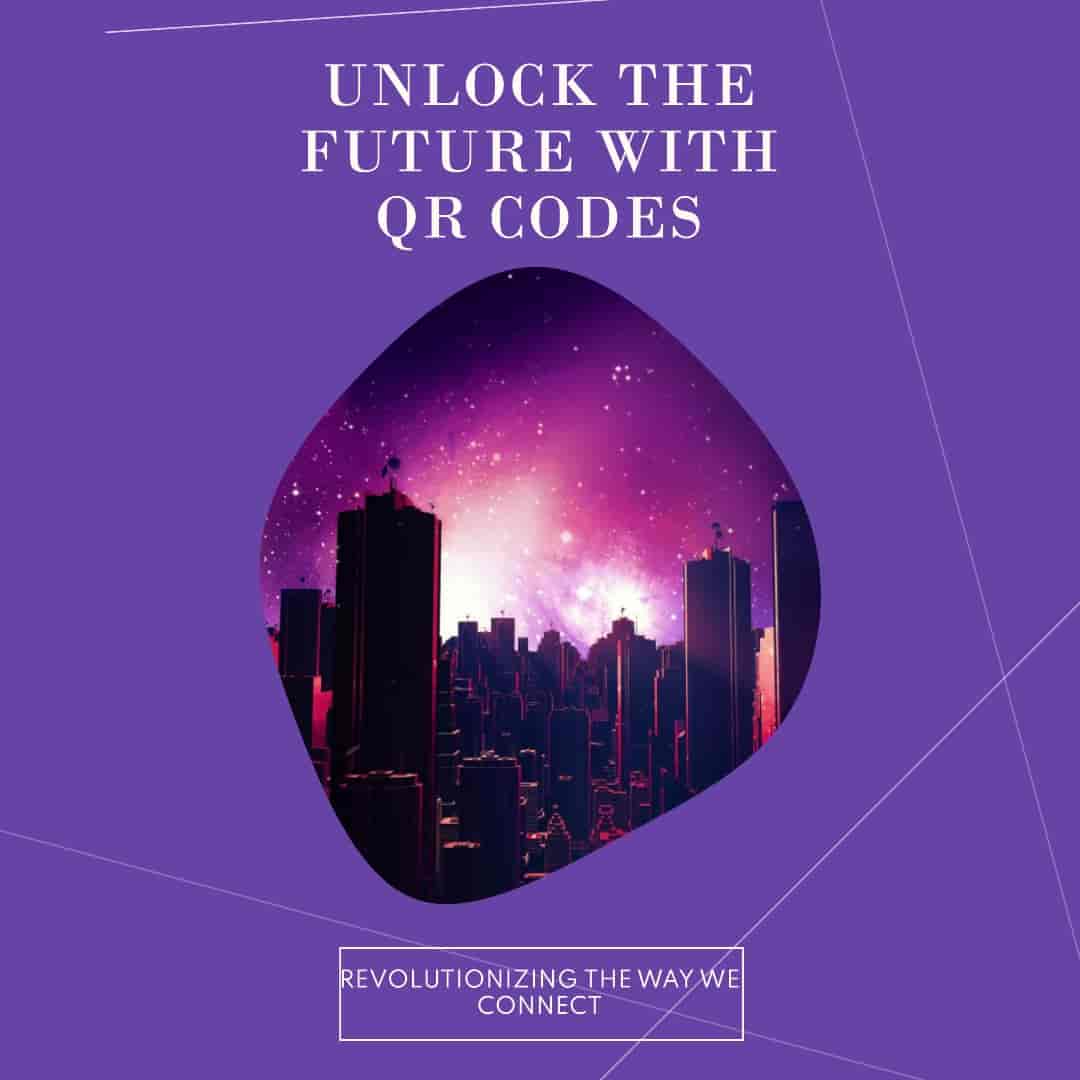 The Current State of the Internet
Brief History and Evolution
The internet has come a long way since its inception as a military communication network. Over the decades, it has morphed into a global platform that influences every aspect of our lives, from communication and commerce to education and entertainment.
Current Trends and Technologies
As we navigate the 2020s, several trends are shaping the internet. The rise of mobile computing, the expansion of the Internet of Things (IoT), and the advent of artificial intelligence (AI) are just a few factors that are redefining our online experiences.
How QR Codes are Changing Internet Interactions
Simplifying Transactions: QR codes have become instrumental in simplifying online transactions. Whether it's making a payment or transferring data, a quick scan can accomplish tasks that would otherwise require multiple steps, thereby enhancing efficiency.
Enhancing User Experience: QR codes are increasingly being used to improve user experience on websites and apps. For example, scanning a QR code can quickly log you into a secure portal, eliminating the need for cumbersome passwords.
Streamlining Information Retrieval: The use of QR codes for information retrieval is another game-changer. Whether it's scanning a code to instantly download an app or access a digital menu, QR codes are making it easier than ever to retrieve information swiftly.
Practical Applications in the Digital World
E-commerce and Retail: QR codes have become ubiquitous in the e-commerce landscape. They are used for everything from quick checkouts to product information retrieval. For instance, scanning a QR code on a product page can instantly add the item to your cart, streamlining the shopping experience.
Social Media and Networking: QR codes are also making their mark in the realm of social media. Platforms like Twitter and LinkedIn now offer personalized QR codes that, when scanned, lead to a user's profile. This simplifies the process of connecting and networking online.
Internet of Things (IoT): In the IoT ecosystem, QR codes serve as the bridge between physical devices and their digital interfaces. Scanning a QR code with a smartphone can allow users to easily set up and control smart devices, from thermostats to security cameras.
Case Studies: QR Codes Changing the Internet Landscape
Payment Systems: Companies like PayPal and Square have integrated QR codes into their payment systems. Users can simply scan a code to transfer funds, making transactions quicker and more secure. This has been particularly useful in facilitating contactless payments during the COVID-19 pandemic.
Augmented Reality Experiences: QR codes are playing a significant role in augmented reality (AR) experiences. For example, PepsiCo used QR codes to launch an AR campaign where scanning the code on a Pepsi can would unlock exclusive content, enhancing customer engagement.
Smart Homes: QR codes are integral in the smart home sector. Companies like Google and Amazon use QR codes to simplify the setup process for smart home devices. Scanning the code connects the device to your home network and guides you through the setup, eliminating the need for complicated manuals.
Challenges and Ethical Considerations
Data Privacy: While QR codes offer convenience, they also raise concerns about data privacy. Scanning a code could potentially give companies access to personal information, making it crucial to ensure robust data protection measures.
Security Concerns: QR codes can be susceptible to "code swapping" or other types of fraud if not properly secured. Ensuring that QR codes are generated and scanned in a secure environment is essential to mitigate risks.
Ethical Use of Technology: As with any technology, the ethical implications of QR codes cannot be ignored. There's a responsibility to ensure that they are not used to deceive or exploit users, especially in sensitive areas like healthcare or financial services.
Future Trends: QR Codes and the Next Generation Internet
Integration with Emerging Technologies: As technologies like 5G and edge computing become more prevalent, QR codes are likely to become even more versatile, offering faster and more reliable interactions.
Personalization and Customization: The future could see QR codes that offer highly personalized experiences, adapting in real-time based on user behavior and preferences.
Decentralization and Blockchain: The integration of QR codes with blockchain technology could lead to more secure and transparent digital interactions, further enhancing user trust.
Conclusion
QR codes are far more than a convenient way to link the physical and digital worlds; they are a transformative force shaping the future of the internet. While challenges in data privacy and security exist, the potential benefits far outweigh the risks. As emerging technologies continue to evolve, QR codes are set to play an even more significant role in shaping the next generation of the internet. Their adaptability, ease of use, and wide range of applications make them a technology to watch, as we navigate the complexities and opportunities of our digital future.